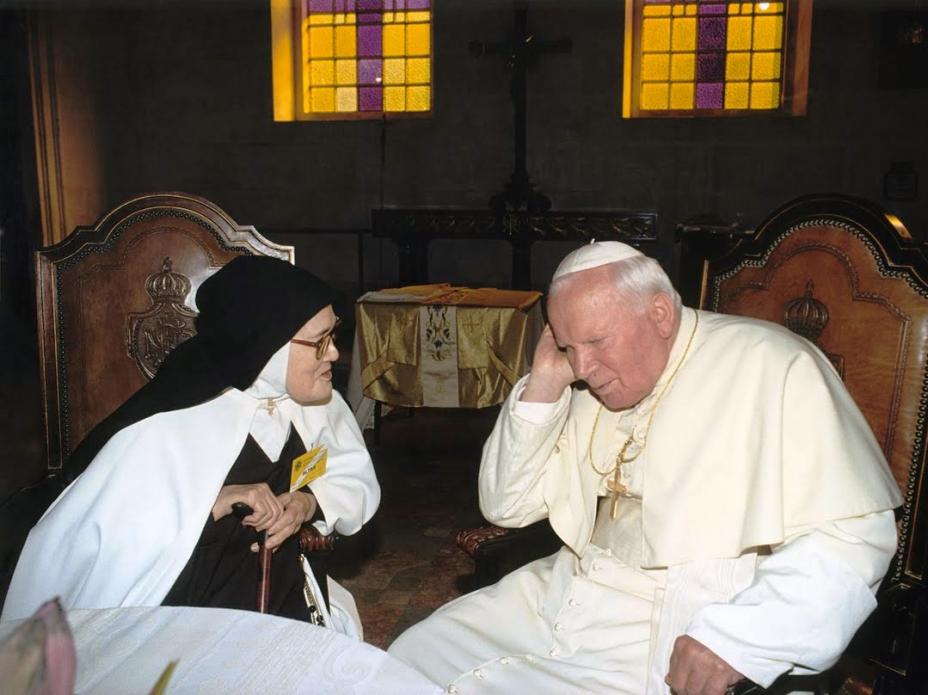 Shrine remembers the 13th anniversary of the death of Sister Lucia de Jesus
The date of 13th of February will be remembered in several celebrations at Cova da Iria.
The Shrine of Fatima, where the remains of Sister Lucia de Jesus are entombed since the 19th of February 2006, marks this Tuesday the 13th anniversary of the death of Sister Lucia de Jesus, one of the seers of the Apparitions of 1917, one year after the closure of the diocesan phase of the process of canonization in Coimbra.
Sister Lucia was born in Aljustrel, with her cousins, the Saints Francisco and Jacinta Marto. Lucia de Jesus witnessed in Cova da Iria, on the 13th of May 1917, the apparition of the Virgin Mary, according to her testimony, recognized by the Catholic Church.
In the company of her cousins, the Blessed Francisco and Jacinta Marto, she received three times the visit of an Angel (1916) and six times the visit of Our Lady (1917) who asked them to pray and penance in reparation and for the conversion of the sinners.
Her special mission consisted in spreading the devotion to the Immaculate Heart of Mary as the core of the Message of Fatima. Due to this mission that was entrusted to her, she still received other visits of Our Lady, as well as mystical graces that help her follow her path with faithfulness.
She joined the Congregation of Saint Dorothy in Spain, in 1925, where the apparitions of Tuy and Pontevedra, the apparitions of the Holy Trinity, Our Lady and of Baby Jesus took place.
Desiring a life of greater recollection to fulfill the message that Our Lady had entrusted to her, she entered the Carmel in Coimbra, in 1948, where she deeply embraced a life of prayer and sacrifice. While in the Carmel, she assumed the name Sister Maria de Jesus and of the Immaculate Heart.
Sister Lucia met Popes, Heads of State and Government, filmmakers, humble people and answered thousands of letters and prayer requests, letters that were analyzed and studied in the scope of the diocesan phase of the Cause of Canonization that was concluded on the 13th of February 2017.
The process entailed the analysis of thousands of letters and texts, as well as the listening of 61 witnesses, leading to more than 15 thousand pages of documentation that was sent, back then, to the Congregation for the Causes of Saints (Holy See).
Sister Lucia died on the 13th of February 2005.